Jermaine Dupri Has 1 Undeniable Superpower: Spotting Stars On The Rise
With his So So Def label celebrating 30 years, the dancer-rapper-music executive has had a massive impact on hip-hop culture.
By James R. Sanders
Aug. 10, 2023
Jermaine Dupri has been on all sides of hip-hop culture.

He's been a breakdancer, a rapper, a DJ, a music executive and an ambassador for the South's impact on rap culture, especially in Atlanta. At 12, he was breakdancing for hip-hop group Whodini, appearing in a music video for the hit song "Freaks Come Out at Night." And he's had hits of his own: "Money Ain't a Thang," featuring Jay-Z, was the second single from his debut album. "Welcome to Atlanta," featuring Ludacris, is the unofficial theme song for the city.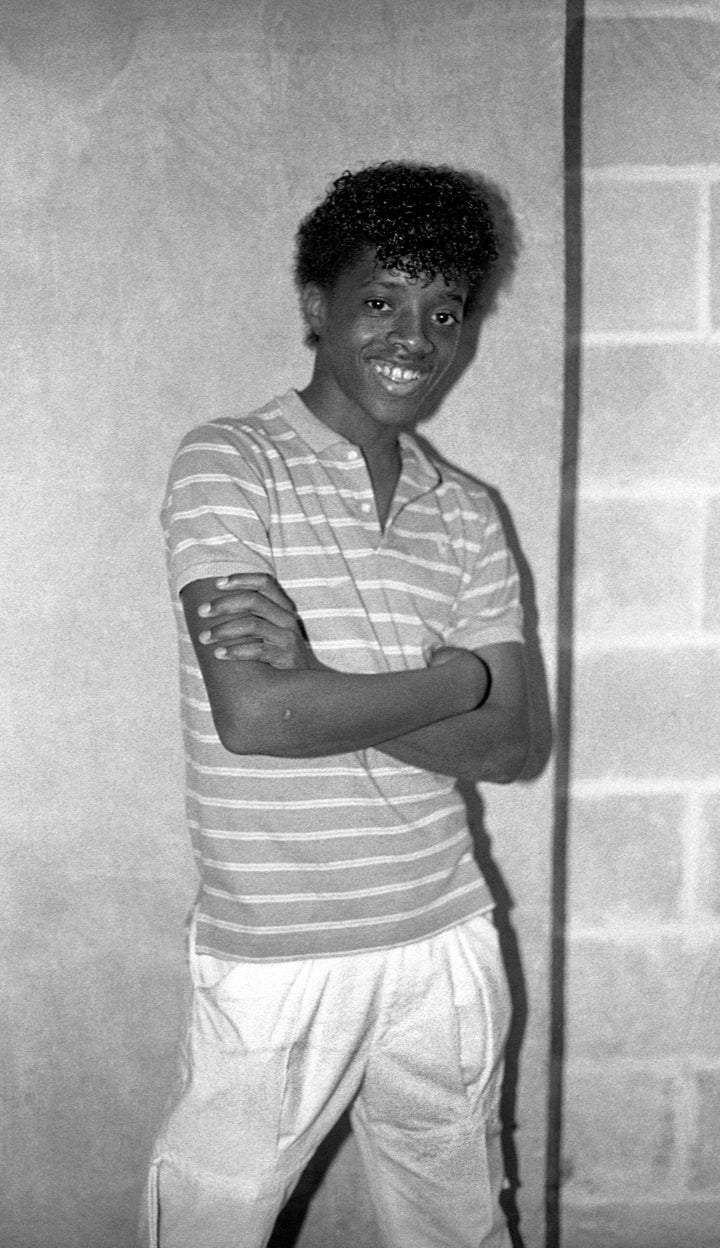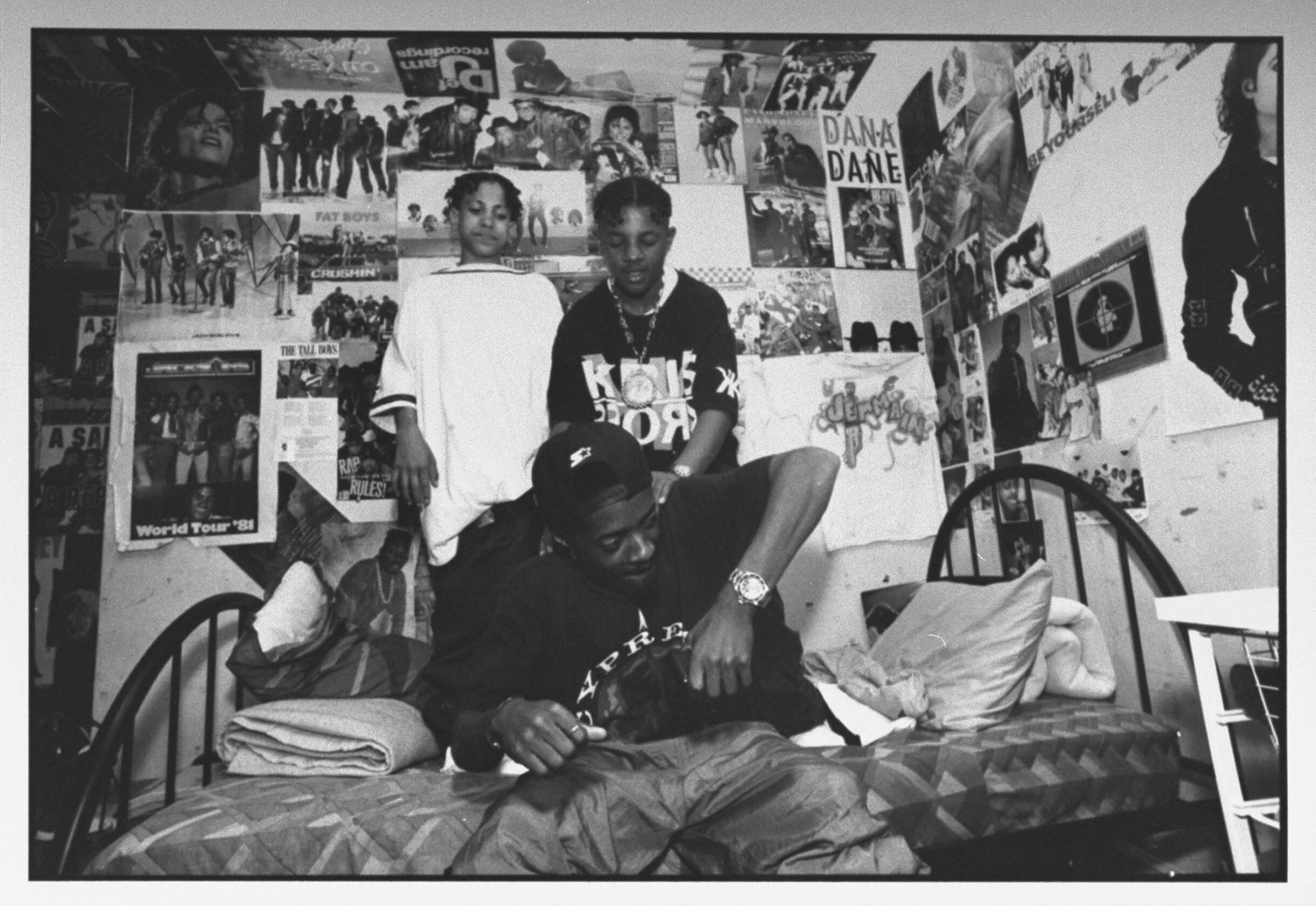 Dupri, the self-proclaimed "leader of the new school," has used his star-making talents to infuse youth culture into hip-hop. At 19, he discovered Kris Kross — one of the youngest rap groups in the game. He helped pen some of Kris Kross' biggest hits, including "Jump," which spent eight weeks in the No. 1 spot on Billboard's Hot 100 chart. (The city of Atlanta designated Aug. 7 as Kris Kross Day amid its celebrations of the 50th anniversary of hip-hop.) Recently, Dupri's mission to help young people in hip-hop continued with the five-season TV competition series "The Rap Game," which famously launched the career of Grammy-nominated rapper Latto.
"I created the space for young people to rap," Dupri told HuffPost at Essence Festival in July. That weekend, he hosted a Dirty South set in tribute to the South's contributions to 50 years of hip-hop history. Atlanta acts Big Boi, T.I., Gucci Mane and others rocked the stage.
Dupri's label, So So Def Recordings, is celebrating its 30th year as a mainstay in hip-hop culture (especially during the company's peak in the '90s and 2000s). The label's acts have included Xscape, Da Brat, Bow Wow, Bone Crusher, Anthony Hamilton, Dem Franchize Boyz and Jagged Edge, among others.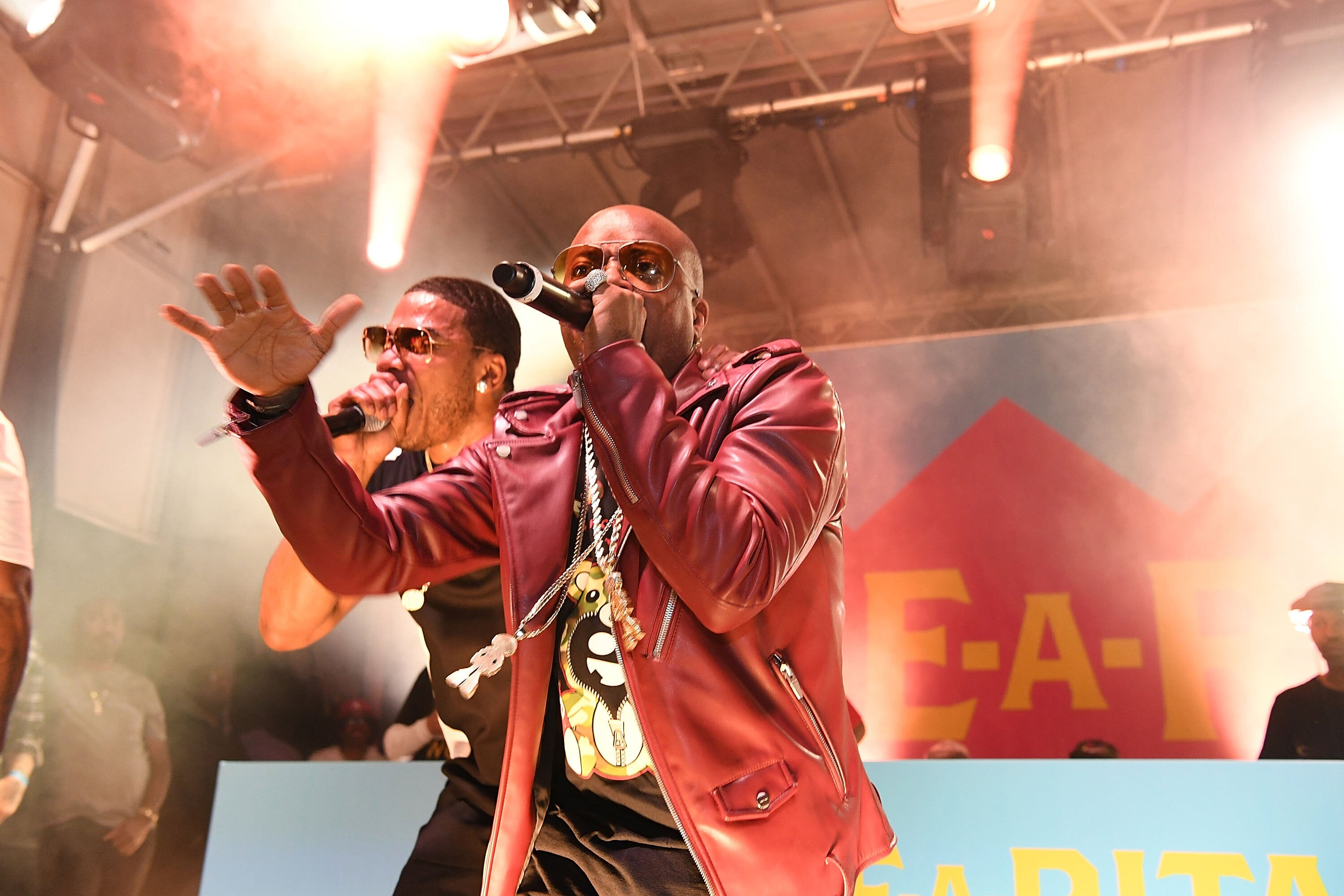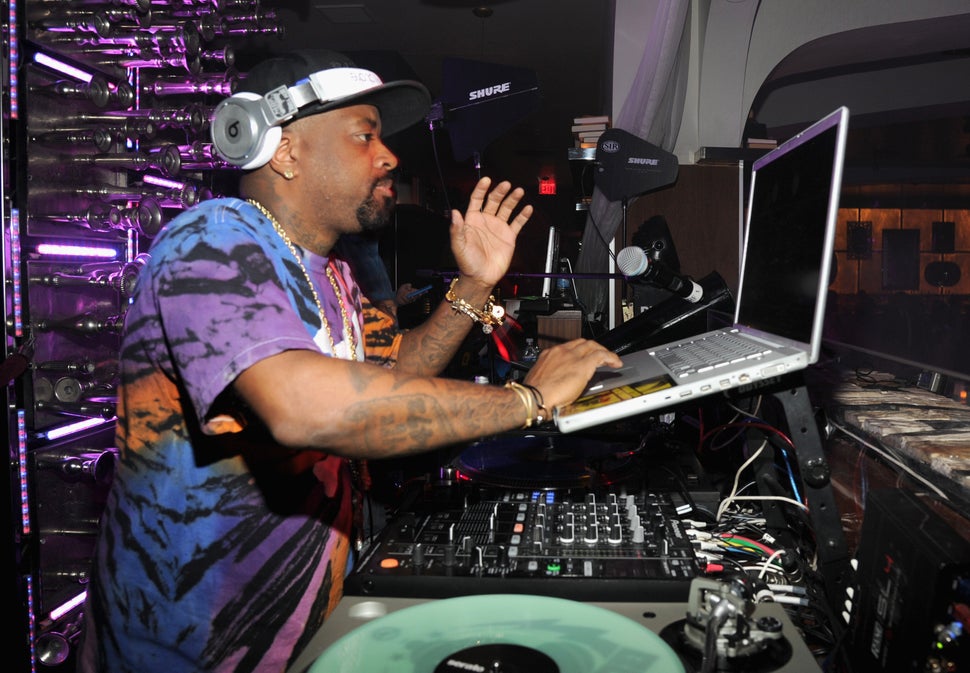 In the early '90s, when R&B was dominating the urban airwaves, Dupri, like a lot of producers, realized that infusing hip-hop with a churchy melody could give a song a new sound. He produced some of the biggest R&B records of all time, including hits like Xscape's "Understanding," Usher's "Nice & Slow" and Mariah Carey's "Always Be My Baby." His work on the albums "Confessions" and "The Emancipation of Mimi" gave him chart-topping success. In 2006, he earned a Grammy for Carey's "We Belong Together," which won Best R&B Song.
Dupri's production hand was also on the early careers of Destiny's Child ("With Me") and even Lil' Kim ("Not Tonight") for her groundbreaking debut album, "Hard Core."
The producer says that his ability to pivot is his secret weapon.
"People watch my career and see that from the beginning. I started with Kris Kross and then went to Xscape. I kept that same pivot going so that I didn't feel like I was boxing myself in. I go hide in different spaces and people think that I'm done, and then they hear Ari Lennox," Dupri said, referring to Lennox's hit song "Pressure," which he co-produced with Bryan-Michael Cox.
"I think that's my greatest attribute: to be able to understand longevity and understand how to pivot from one thing to the next."
Dupri's strength and finesse has always been in bolstering other artists. Before he marks 30 years of So So Def in October, here's a brief look at some of the most popular acts from his label: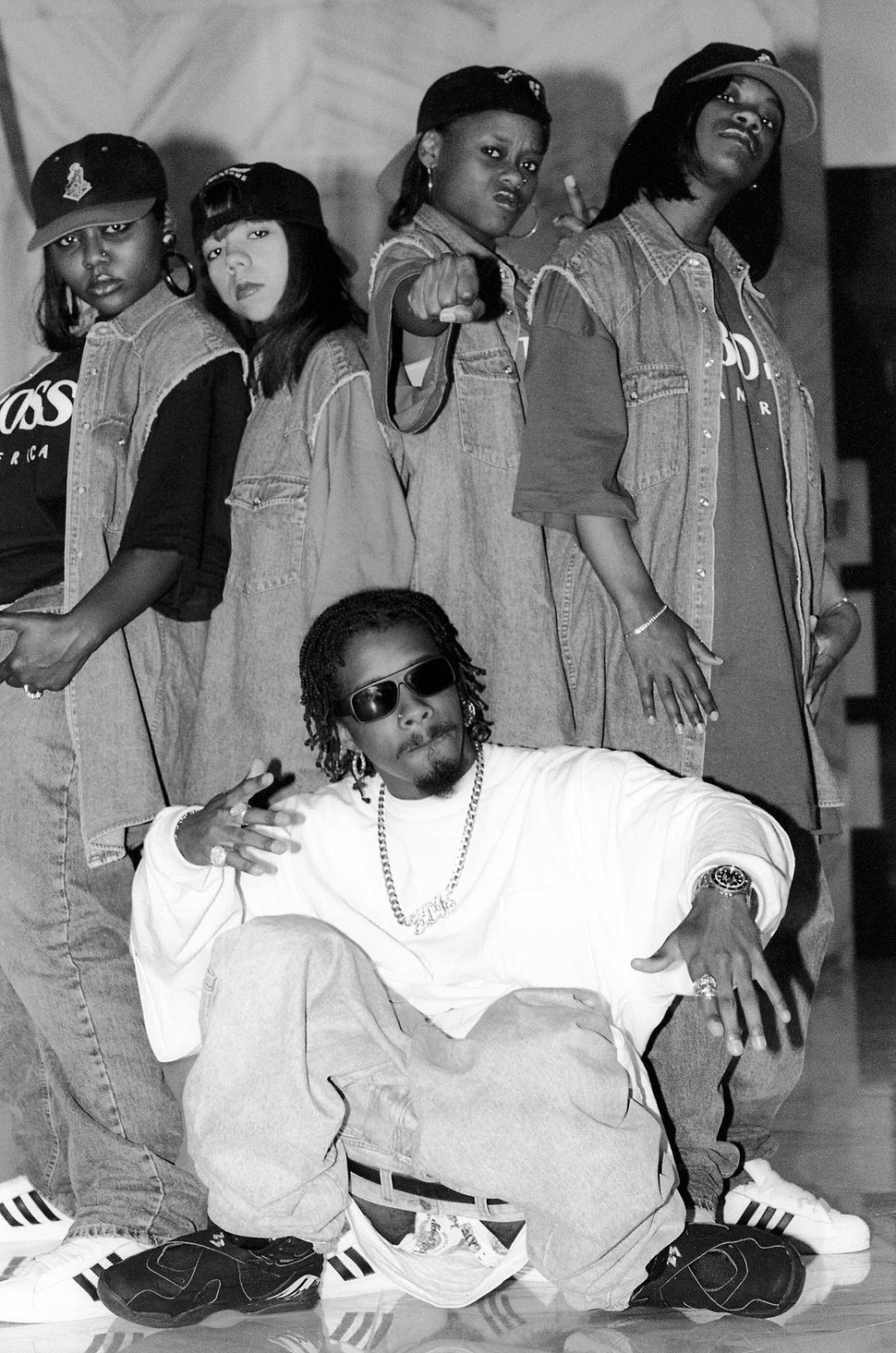 Xscape
Dupri discovered LaTocha Scott, Tamika Scott, Tameka "Tiny" Harris and Kandi Burruss singing at a birthday party, and they were the first group to sign to So So Def. Their debut album, "Hummin' Comin' at 'Cha," went on to massive success. The girls were all teenagers when they joined up with Dupri. In 2022, he presented Xscape with the Lady of Soul honor at the Soul Train Music Awards. After 30 years, the group — minus LaTocha Scott — is still filling arenas on tour dates.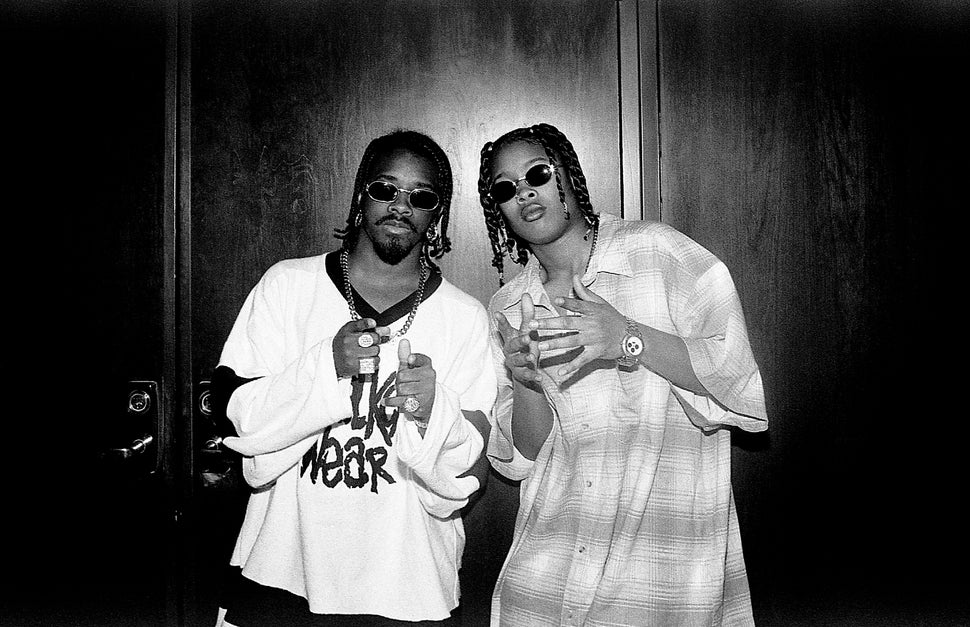 Da Brat
Dupri often says that there's no female rapper like Da Brat. The Chicago native's mixture of a pretty face with a tomboy flair ushered in an unapologetic style of femceeing that continues to push boundaries today. Da Brat, whose real name is Shawntae Harris-Dupart, was also the first solo female rapper to go platinum. Dupri signed her when she was just 16. Brat had 13 songs chart on Billboard, and two singles cracked the Top 10.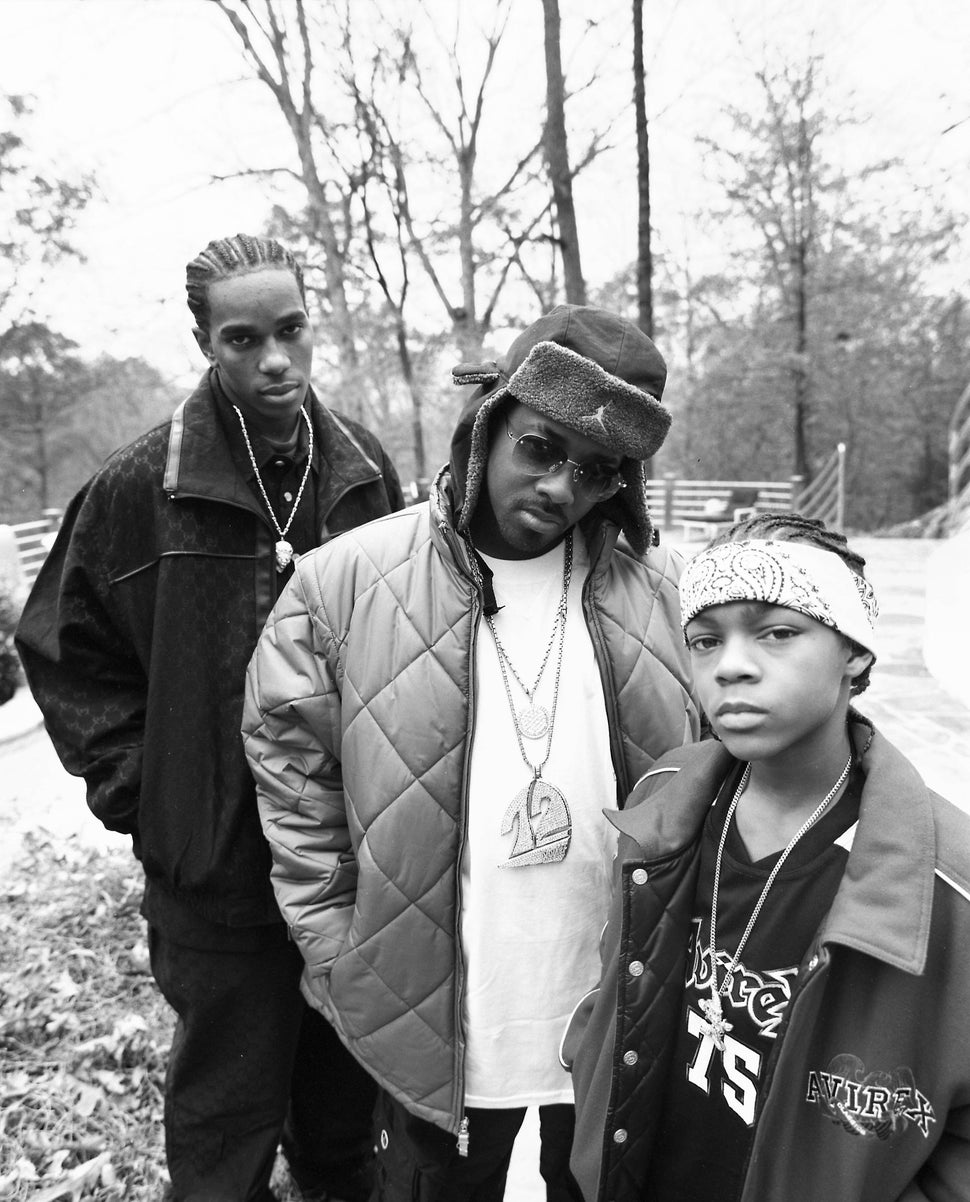 Bow Wow
Shad Moss, better known as Bow Wow, was discovered by Snoop Dogg and then signed to Dupri's So So Def when he was 12. With his talents recognized early, Bow Wow became a superstar. He was not only a rapper but an actor, and he became So So Def's biggest mainstream artist across multiple mediums. Bow Wow's hits include "Bounce With Me," "Bow Wow (That's My Name)" and "Let Me Hold You," which peaked at No. 4. on the Billboard Hot 100.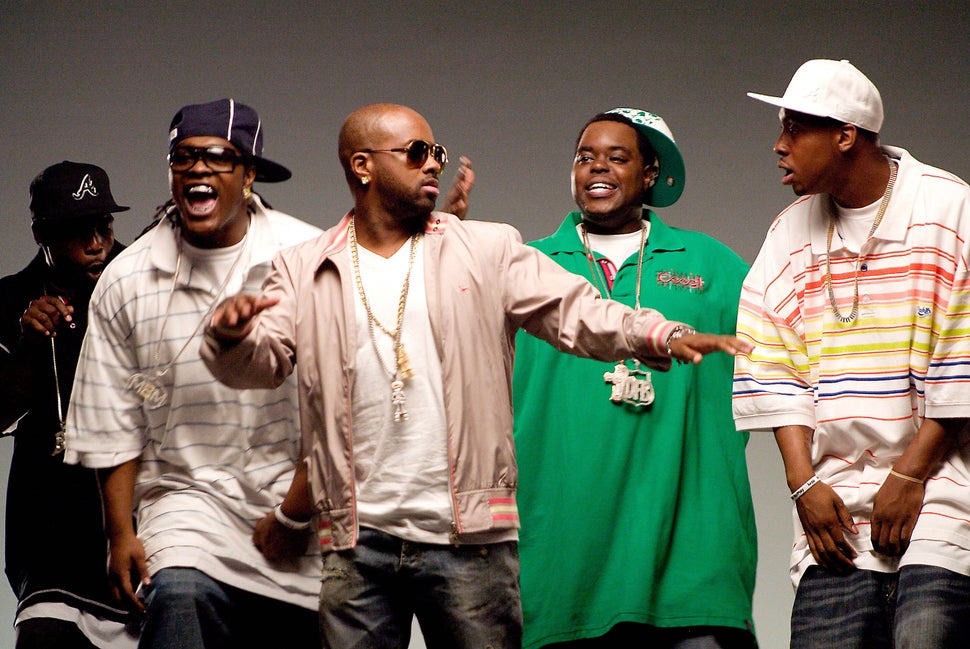 Dem Franchize Boyz
Dem Franchize Boyz — primarily known for the massive hits "I Think They Like Me" and "Lean Wit It, Rock Wit It" — includes members Parlae, Pimpin', Jizzal Man and Buddie. The group became synonymous with snap music, a genre born from Atlanta in the mid-2000s.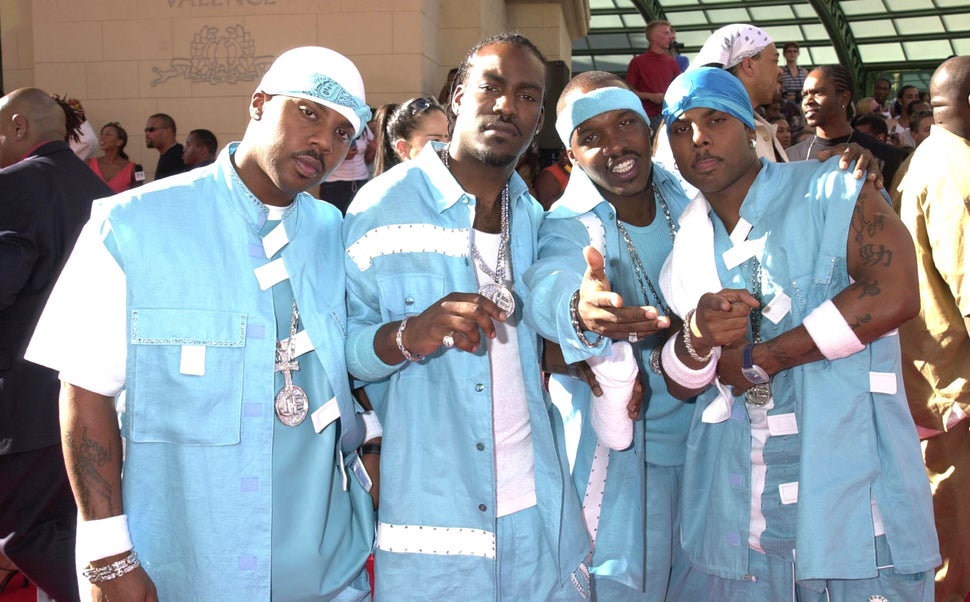 Jagged Edge
R&B group Jagged Edge includes identical twins Brian and Brandon Casey, as well as Richard Wingo and Kyle Norman. Their hits "Let's Get Married" and "Walked Outta Heaven" landed them in Billboard's Top 10.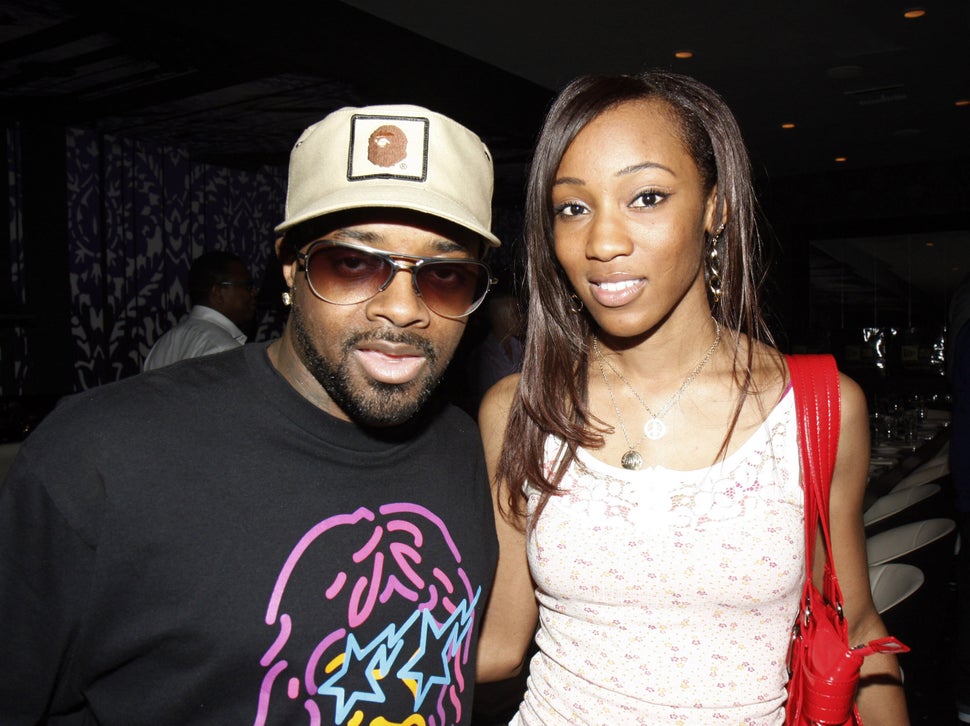 Dondria
In the era of viral sensations, Dondria caught Dupri's attention by posting covers of popular songs on YouTube. Her hit single "You're the One" was an overnight success.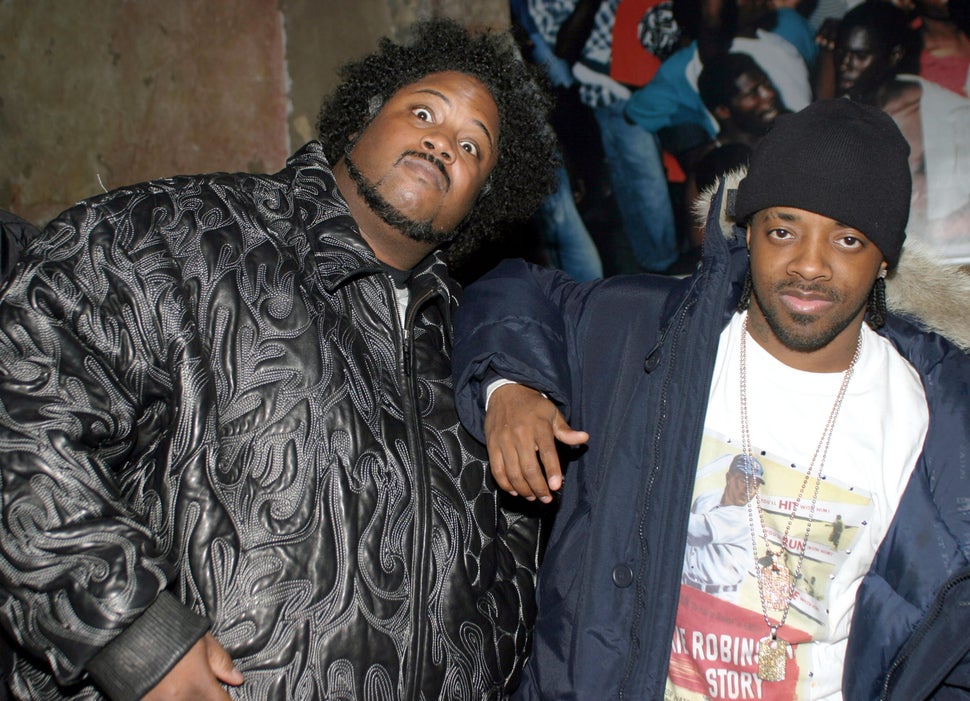 Bone Crusher
At 51, Wayne Hardnett Jr., widely known as Bone Crusher, still shakes audiences with performances of the hit "Never Scared," which powered his So So Def debut album, "AttenCHUN!"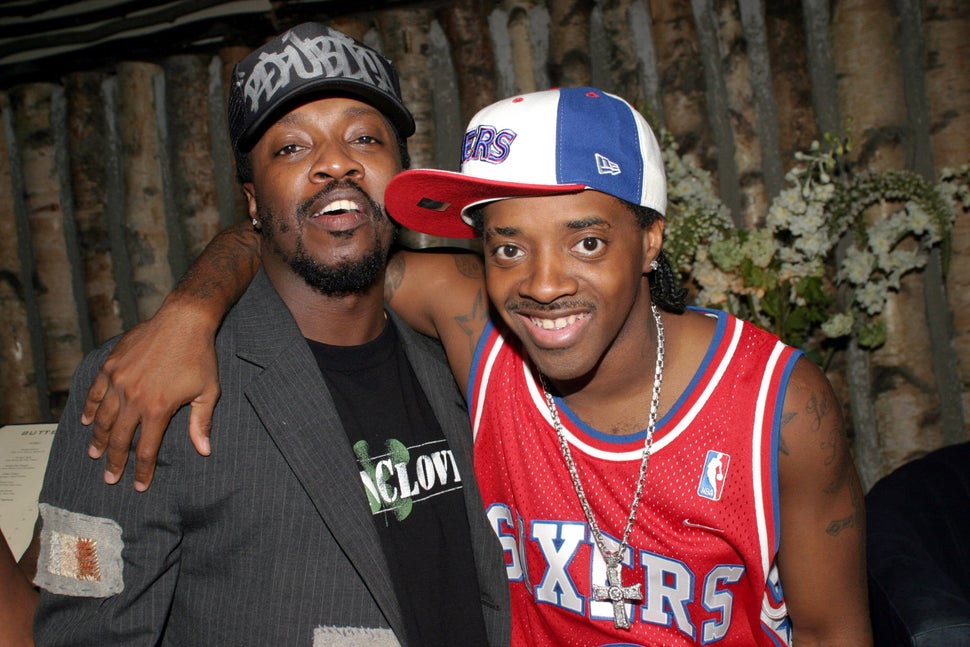 Anthony Hamilton
Anthony Hamilton is widely respected as one of the best crooners in modern R&B. Like Dupri, he started his career early, with assists from producer and music executive Andre Harrell. His singles "Charlene," "Can't Let Go" and "So in Love," a duet with Jill Scott, all charted on the Billboard 100.
This story is part of a HuffPost series celebrating the 50th anniversary of hip-hop. See all of our coverage here.