Pros
Easy to assemble

Light and agile

Speedy motor

Major upgrades
Cons
Limited accessories

Not comfortable
What we like about the Aventon Soltera 2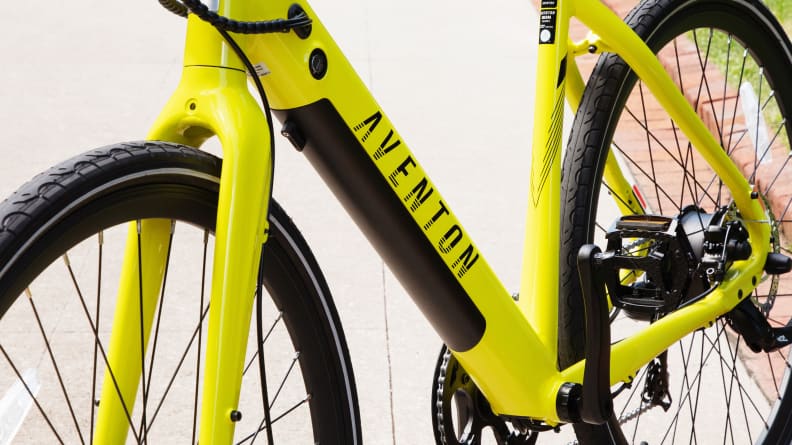 Assembly is easy
The bike ships partly assembled. You'll need to fit the pedals, saddle, handlebars and front wheel. This involves nothing more complicated than tightening some bolts.
A QR code on the box takes you to an easy-to-follow instruction video. Aventon provides all the tools you'll need to get the Soltera 2 on the road.
For inflating the tires to the correct pressure, I recommend a floor pump. They take less effort than a hand pump and have built-in pressure gauges.
The Aventon Soltera 2 is light and agile
At first glance, it's hard to tell that the Aventon Soltera 2 is an e-bike. The large cables running to the motor and controls hide discreetly inside the frame, making for a sleek look.
Many rival e-bikes in this price range have converged on a familiar style. They have oversize tires, boxy frame tubes, and an upright riding position. That can make for a comfortable ride, but it's not ideal for pedaling. These heavyweights can weigh 60 to 80 lbs, so good luck carrying them indoors for storage.
At just 46 lbs, the Aventon Soltera 2 is far lighter than most e-bikes at its price point. This means the bike is easy to steer, push up a curb, or carry indoors for safe storage.
The Soltera 2's low weight and conventional layout also mean it's easy to ride under pedal power alone. This efficient pedaling setup means it's easy to save battery power to maximize your range or just get some exercise.
The motor and battery supply fast speeds and smooth acceleration
The Soltera 2 has a rear hub motor with 350 W of sustained power and 40 nM of torque. This is less power than heavier e-bikes in the Aventon range. This isn't a problem, as the low weight of the Soltera 2 means it doesn't feel underpowered.
The Aventon Soltera 2 is a Class 2 e-bike. This means it maxes out at 20 mph under motor power alone. The 40 nM from the Soltera 2's motor accelerates you quickly to that top speed.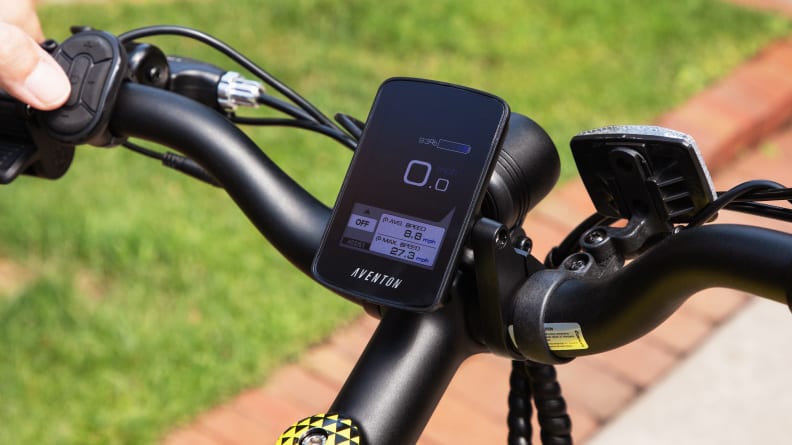 Electric motors deliver a lot of torque for their size. This means the pedal assist can kick in too quickly, making for a jerky, uncomfortable ride. The Soltera 2 doesn't suffer from this problem. It has the smoothest transition to motor assist I've experienced from an e-bike.
The 360 Watt hour battery supplies the power and hides inside the alloy frame. This placement adds to the slender aesthetic.
The Soltera 2 comes in two sizes for the perfect fit
The shape and size of the bike frame dictates your posture and pedaling position. The proper setup is important for a pedal-powered bike to allow comfortable and efficient pedaling.
Unfortunately, some e-bike manufacturers take a one-size-fits-all approach. In practice, finding the right setup for comfort and pedaling efficiency is difficult when you're limited to a single size.
The two size options for the Soltera 2 mean you can choose your ideal fit.
It has major upgrades compared to the previous Aventon Soltera
The Soltera 2 has a hefty average range of 46 miles, compared to 41 for the Soltera. Range predictions for e-bikes are tricky, as they depend on road and weather conditions. These claims are for a moderate level of pedal assist. You'll get approximately 30 miles if you use the motor alone.
The lighting upgrades in the Soltera 2 are impressive. The rear lighting is the most notable feature, surpassing the standard red rear light. The lighting rig incorporates brake lights activated when you pull a brake lever and turn signals activated on the handlebar controls.
Aventon also improved the disc brakes. Larger diameter brake rotors in the Soltera 2 give you better stopping power than its predecessor. In our testing, the Soltera 2 stopped in approximately 13 feet during dry weather.
The air valves for the tire inner tubes have also changed. The Soltera 2 uses the more robust and easy-to-use Schrader valve rather than the occasionally temperamental French valve. This sounds like a minor detail, but you'll be thankful whenever you top up the tires.
What we don't like about the Aventon Soltera 2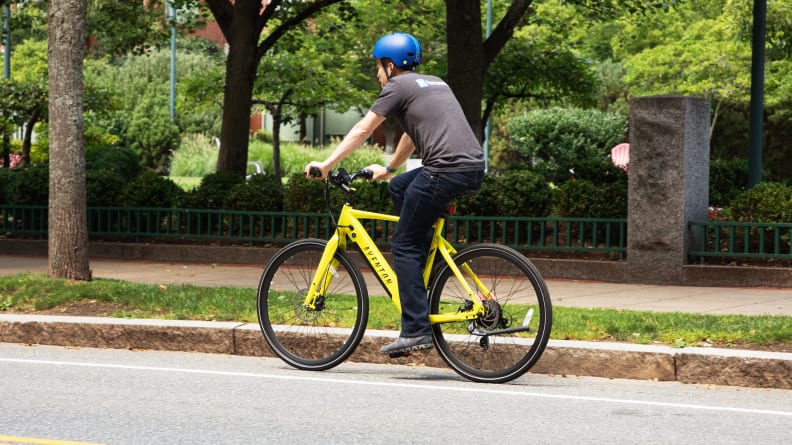 There are limited accessories
The Soltera 2 ships with very few accessories. If you use the Soltera 2 to commute, rain or shine, the lack of fenders and racks may be a problem.
It's an easy fix, though, as Aventon sells the accessories. You'll just need to do some forward planning if you want more than the basic, stripped-down bike.
The lack of accessories aligns with traditional bike retailing, where you buy the basic bike and accessorize as needed. On a more positive note, the Aventon Soltera 2 is a blank slate that you can customize to your needs.
It's not built for comfort
The design choices made for the Soltera 2 give you a fast, responsive ride. Unfortunately, there's a trade-off where simplicity means less comfort. The stylish, minimalist look partly comes from the lack of extra hardware, like shock absorbers.
The lack of shocks and the firm tires means there's not much to cushion you from bumps in the road. You may need to switch to a softer tire and a more cushioned saddle for more comfort during a long bike commute.
What to know before buying an electric bike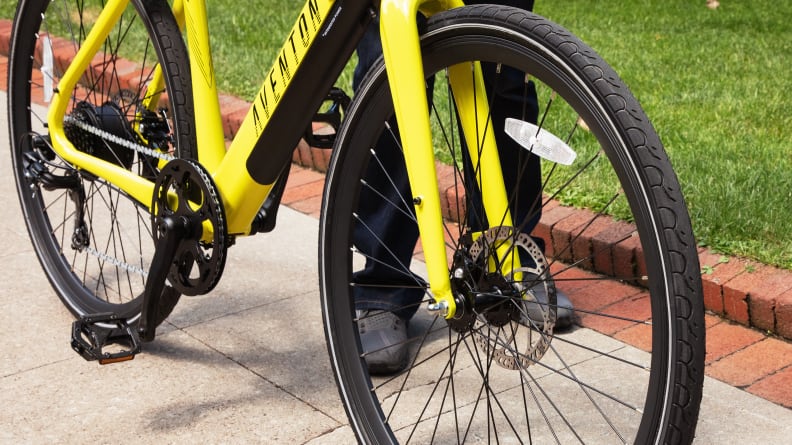 How do electric bicycles work?
There are many e-bike types, including electric mountain bikes, heavyweight cargo models, fat tire cruisers, and lightweight road bikes. They all have two things in common, pedals plus a battery-powered motor.
The Soltera 2's rear hub motor is the most common setup. Front hub motors are rarer, as they make steering heavy and awkward. Mid drive motors drive the pedal crank directly. The central location increases efficiency but mid drive motors are expensive and difficult to replace.
How fast is an electric bike?
Different states have different rules, or sometimes, no rules. Before changing the speed settings you should check the regulations where you live.
E-bikes fall into 3 performance classes. Class 1 bikes max out at 20 mph, and the motor can only help while you're pedaling. Class 2 bikes also hit 20 mph but allow you to use the throttle without pedaling. Class 3 is the speediest, allowing a top speed of 28 mph but only 20 mph on motor power alone.
The low speed means e-bikes are considered bicycles, not motor vehicles. Riders don't need a license and registration.
Know your goals and your route
Think carefully about where and how you'll use the e-bike. Commuting, grocery shopping, and the school run all have different demands.
Load carrying
If you're cycling to work, you just need enough rack space to stow your work bag. For shopping and school runs, look for heavy-duty racks and child-seat anchors.
Route planning
Hills need a motor with high torque and power. The Soltera 2's 350 W and 40 Nm gave good hill performance. Bikes with significantly lower performance stats might struggle.
Consider a lightweight or folding frame if you take your bike on public transport.
Last but definitely not least, how far are you traveling? Carefully compare the range stats to your typical route.
Home or office storage
Most e-bikes are heavier than conventional bikes, and carrying them can be challenging. A lightweight option like the Soltera 2 is attractive if you want to store your bike indoors.
Bike racks
Car-mounted bike racks are often designed for conventional bikes. They won't work for many e-bike styles. If you're taking your bike on a road trip, look for a frame type that works with a bike rack.
Climate
If you plan to use your e-bike in wet conditions, look for thick tires, fenders and disc brakes.
Practice
Even if you often ride a bike, an e-bike behaves very differently. The extra controls also take some practice. Get used to riding it close to home before you go on a more extended trip.
Should you buy the Aventon Soltera 2 e-bike?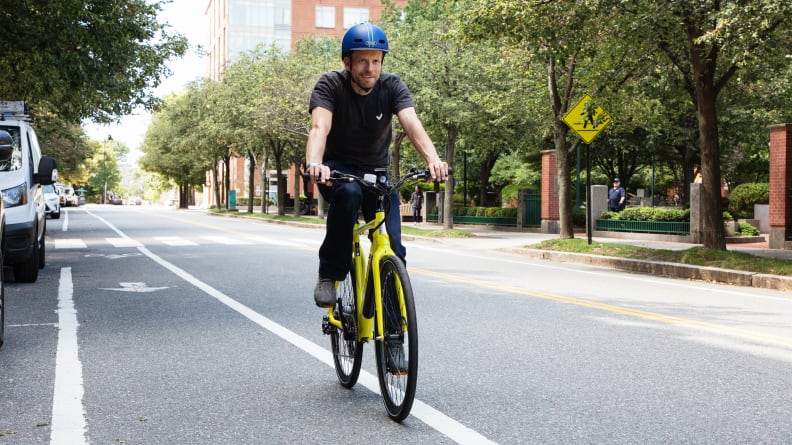 Yes. The Soltera 2 is light, fast, and fun to ride.
The Aventon Soltera 2 is affordable, fast, and an excellent choice for city riding. The elegant, lightweight design delivers a riding experience similar to a conventional bike but with a motor's benefits when needed. The minimalist styling looks great, but you may need to accessorize for lousy weather or carrying extra loads.
The product experts at Reviewed have all your shopping needs covered. Follow Reviewed on Facebook, Twitter, Instagram, TikTok, or Flipboard for the latest deals, product reviews, and more.
Meet the tester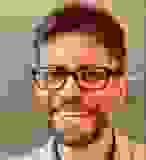 David Ellerby
Chief Scientist
Dave Ellerby is Reviewed's Chief Scientist and has a Ph.D. from the University of Leeds and a B.Sc. from the University of Manchester. He has over 25 years of experience designing tests and analyzing data.
See all of David Ellerby's reviews
Checking our work.
Our team is here for one purpose: to help you buy the best stuff and love what you own. Our writers, editors, and lab technicians obsess over the products we cover to make sure you're confident and satisfied. Have a different opinion about something we recommend? Email us and we'll compare notes.
Shoot us an email