Germany is set to complete its controversial phaseout of nuclear power Saturday, shuttering its last three reactors just months after Europe's largest economy turned to coal, candlelight and chopping wood to survive last winter's energy crisis.
The closures cap off a decades-long struggle that began in the Cold War as a fight against atomic weapons and morphed this century into a dramatic referendum on whether it's safer to live with or without fission's abundant carbon-free energy in an era when geopolitical tensions are rising alongside global temperatures.
On the eve of victory, the anti-nuclear movement whose followers once filled the streets by the thousands offered only muted triumph, having seen its numbers dwindle in recent years as fossil fuel emissions reached crisis levels and environmentalists refocused on climate change.
Groups such as Greenpeace and Friends of the Earth made little or no mention of the milestone on their websites or social media pages. Youth activist Greta Thunberg, who despite opposing nuclear energy had urged Germany against closing its plants while coal was still in use, remained mum on the issue on Friday. In Munich, the capital of the southern state of Bavaria, Greenpeace organized a "nuclear phaseout fest" with DJs.
"After decades of hard work by many courageous people, Germany is phasing out nuclear power. This is our shared success!" read an online flyer for the event. "We won't let it be taken away from us.… We push the scaremongering aside and finally switch off!"
The message included a sun emoji and cheered the moment to "switch on" renewables. But as in California, New York, Italy, Taiwan and virtually everywhere else that abandons nuclear energy, fossil fuels have largely made up the difference.
For all the billions of euros Germany spent on renewables, the now six reactors shut down since the end of 2021 produced more zero-carbon electricity than all the country's solar panels combined and did so without requiring gas- and coal-fired plants to switch on when the sky went dark.
"We already feel the effects," said Britta Augustin, 44, a grade school mathematics teacher and mother of three young children from Bavaria whose outrage at the nuclear phaseout led her to join the advocacy group Mothers for Nuclear Germany. "Our electricity prices are rising. Our industry is going out of the country… and you can already feel the anti-nuclear movement shrinking."
She was among the droves of nuclear supporters streaming into Germany from all over the world, particularly neighboring countries like Denmark, which banned atomic energy four decades ago, and Poland, which recently announced plans to go on a reactor-building spree.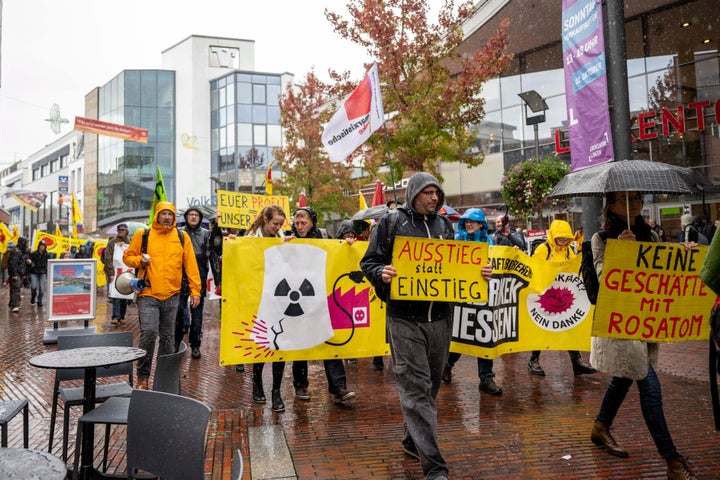 Wholesale electricity prices soared from about 17 euros per megawatt-hour in April 2020 to nearly 470 euros last August before sliding back to 135 euros at the start of this year. But that could climb again as Germany's own energy watchdog warns that the country could run out of gas this winter.
As prices spiked, the heavy industry that sustained Germany's post-war economic resurgence shed thousands of jobs and began companies weighing plans to relocate abroad.
Dual Fluid, a startup designing a novel kind of small nuclear reactor that generates energy with liquefied uranium and lead — which should theoretically benefit from Germany shutting down traditional nuclear reactors — is running its business out of Canada and looking to build its first projects in Africa.
"Although most of us are actually Germans, we founded our company in Vancouver, Canada. We have left Germany for good," co-founder Björn Peters told HuffPost. "It's not only the anti-nuclear attitudes. Since the beginning of the energy transition, many irrational decisions have been taken in the political domain."
Berlin's ruling coalition of Greens, centrist liberals and social democrats, meanwhile, extended operations at power stations burning the dirtiest kind of coal and, in January, expanded a lignite mine to provide fuel. On Friday, the carbon intensity of Germany's power grid was roughly 10 times that of neighboring France, where nuclear reactors provide most of the electricity.
On Friday afternoon, Johan Christian Sollid, 25, packed into a car with his closest friends and drove south from their native Denmark to Berlin to take part in a protest against the shutdown. His Nordic nation banned nuclear energy in 1985 and built its reputation in recent years as a windmill powerhouse. While half of Denmark's electricity comes from wind and solar, fossil fuels and wood still provide the majority of the country's overall energy for heating, industry and transportation, and zero new wind turbines are currently under review.
In absolute terms, Denmark's wind and solar combined generated a little under 21 terawatt-hours of electricity in 2022, according to data from the British energy think tank Ember. Germany's remaining nuclear reactors produced nearly double that last year.
"These three nuclear reactors in Germany produce more electricity than all Danish windmills and solar panels combined," Sollid, who advocates for nuclear energy in Denmark, said by phone. "In one day they wipe out the whole energy transition of Denmark."
Throughout the Cold War, Soviet propaganda encouraged those living in communist East Germany to take pride in nuclear plants as technological prowess. In the democratic West Germany, however, the anti-nuclear movement formed in the 1970s as a reaction to fears of annihilation by the atomic weapons stockpiled on either side of the border. The catastrophic 1986 meltdown in Chernobyl, Ukraine, validated the idea that civilian nuclear plants posed threats similar to the bombs.
After reunification in 1990, Germany halted construction of new nuclear plants. But the country's 17 remaining reactors provided at least a quarter of Germans' electricity for the following two decades. In 2010, as concern over climate change put a new premium on fission's ability to produce huge volumes of unwavering zero-carbon power, the government in Berlin embraced nuclear energy yet again, extending the operating licenses of some nuclear reactors through the mid-2030s.
Everything changed in March 2011, when a tsunami in Japan flooded backup generators at a laxly regulated Fukushima power plant, triggering the worst nuclear accident since Chernobyl. No one, however, died from the radiation.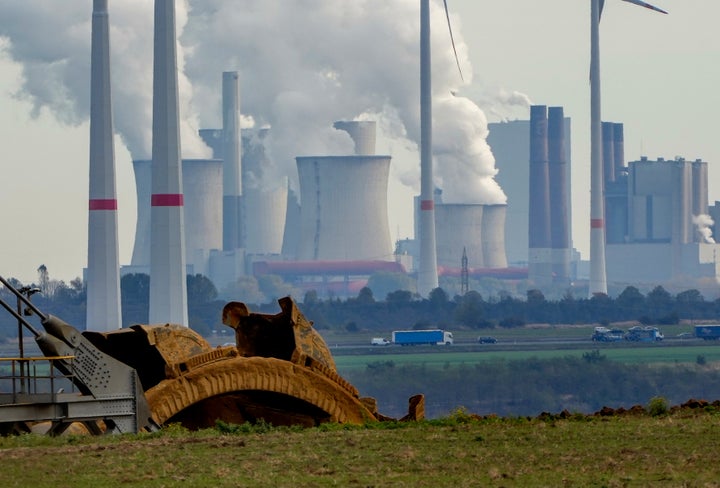 But the Fukushima disaster showed that "even in a high-tech country like Japan, the risks associated with nuclear energy cannot be controlled 100%," Angela Merkel, Germany's then-chancellor, said at the time.
Her conservative government then embarked on what Reuters called "a left-wing greenie" approach to energy, vowing to simultaneously replace nuclear and fossil fuels with renewables such as solar and wind. Under the new national policy of Energiewende, or energy transition, Germany would quit nuclear energy entirely by 2022.
Berlin was hardly alone. Belgium, Taiwan and South Korea adopted nuclear phaseout targets. Japan paused operations at its reactors. The U.S., which has by far the largest fleet of nuclear stations, canceled construction on all but two reactors and allowed natural gas, made cheap by the fracking boom, to drive existing atomic plants out of business.
Things began to shift toward the end of 2021 as warming worsened, the COVID-19 pandemic deprioritized emissions cuts and the tradeoffs associated with depending entirely on renewables became clearer. Ahead of the United Nations climate summit that November, Japan pledged to restart its reactors. Countries such as Ghana and Indonesia announced plans to build their first nuclear plants. And China promised to build 150 reactors in the next 15 years ― more than the entire world constructed in the last 35.
The real turning point came four months later, when Russia invaded Ukraine. At that point, methane gas from Russian fields provided the bulk of Germany's energy for heating and electricity, leaving the entire European Union vulnerable to the Kremlin's efforts to weaponize fuel exports against Ukraine's allies.
Countries with nuclear reactors and coal plants suddenly found themselves in an advantageous position.
Even with more batteries deployed to make up for when the air is still and the sky is dark, wind and solar alone could not come close to meeting Europe's 24-hour energy needs. Weaker than anticipated winds the previous summer had actually forced utilities in wind-powered nations to burn through more gas than expected. And the methane gas that had served as backup for renewables, meanwhile, relied on a fresh supply constantly flowing through the continent's network of pipelines. Whether the issue was Moscow cutting off exports or EU sanctions attempting to stop funding the Russian war effort through fuel purchases, gas prices soared.
Since coal could be stockpiled, it became a valuable alternative. But nuclear reactors, which can go years without refueling, offered even greater output without emitting planet-heating carbon dioxide or methane.
Atomic power wasn't without problems. Droughts across Europe had left some rivers from which nuclear plants draw cooling water with too weak a flow, forcing those reactors to turn off. In France, years of disinvestment at the state-owned utility EDF allowed enough corrosion to build up at existing plants that the country shut down 16 reactors for repairs amid an energy crisis. Construction delays with multibillion-dollar cost overruns continued at the only new reactors under construction in France and the United Kingdom.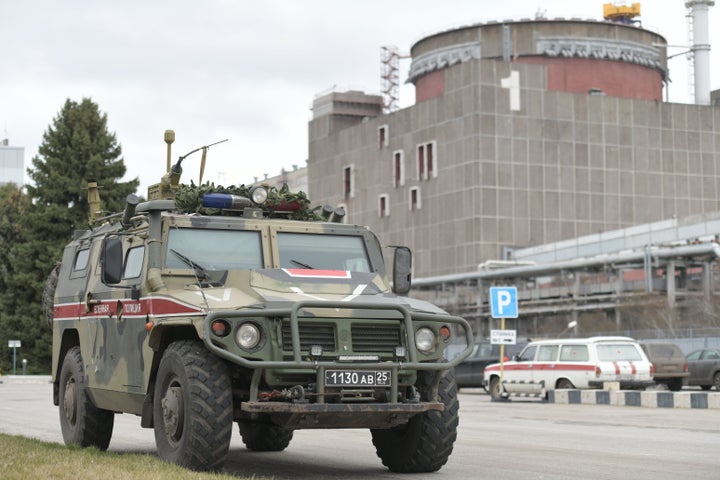 Even more awkward was the fact that Rosatom, Moscow's state-controlled nuclear company, is the only commercial supplier of key types of nuclear fuel and became the dominant exporter of nuclear technology as U.S. and French industries went into decline. As a result, Western governments that sanctioned Russian gas and oil exports have not applied the same restrictions to Rosatom.
But in March 2022, a month after the war began, Finland powered up the first new reactor in western Europe in 15 years (25 years excluding formerly Soviet-aligned Czechia. Combining that new reactor with the other two already running on Olkiluoto Island, this tiny fleck of land off the Nordic nation's southwest coast had the capacity to provide nearly half of Finland's electricity needs. The project offered a case study in nuclear's benefits, highlighting how much power fission produces compared with how little land it needs, and insulating Finland when Russia cut off electricity exports months later in retaliation for Helsinki joining NATO.
With its own vast nuclear complex, Romania ― among the handful of former Soviet satellites to join the U.S.-led military alliance ― sought to reposition itself as a new European powerhouse.
Poland announced a deal late last year to build its first full-scale nuclear power plant using American reactor technology and hired South Korea's nuclear exporter to construct its second station shortly afterward.
Even Ukraine, where the Russian occupation of the Zaporizhzhia Nuclear Power Plant, the largest in Europe, raised the specter of another major radiation accident, prepared to placed orders for new U.S.-designed reactors, seeing atomic energy as a safer bet than gas or oil.
The German government was largely unmoved, even as opinion polls showed the majority of German voters opposing the nuclear shutdowns. But Berlin extended operations at the three remaining reactors until April.
Last-ditch efforts to persuade the government to delay the closures again went nowhere. German officials who had resisted calls months earlier to order fresh uranium from suppliers Sweden or France insisted their hands were tied by a lack of fuel they claimed could only be purchased from Russia. A spokesperson for German Chancellor Olaf Scholz said the April 15 phaseout deadline was "a done deal."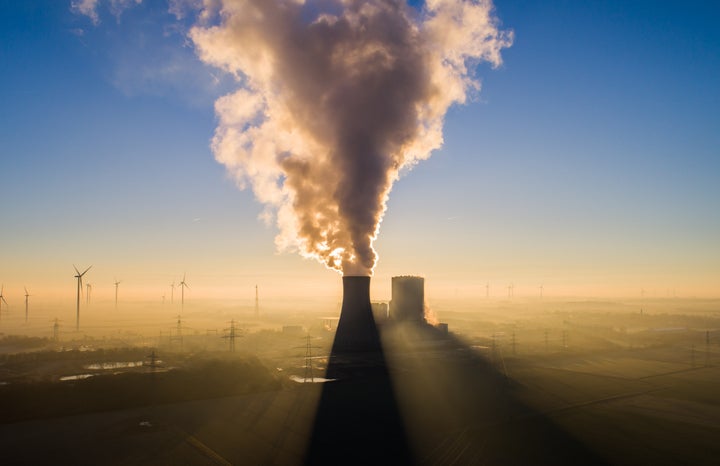 "Germany's nuclear plants are some of the very finest in the world, if not the finest," said Mark Nelson, a Chicago-based nuclear engineer who runs the consultancy Radiant Energy and advocates for atomic power.
Some of the most advanced engineering ever accomplished in nuclear energy, Germany's reactors have among the top performance records in the 32 countries with atomic power and do so with minimal staffing. Most nuclear plants are designed to last upward of a century, but these machines are "essentially immortal," Nelson said, because the containment dome surrounding the reactors includes hatches that make it easy to efficiently replace large internal parts.
Five of the six reactors shuttered in the past two years could also rise from the grave, since restoring operations would require "zero major efforts or modifications either under law or in engineering," Nelson said. And the minor demolition at the sixth reactor, he said, was "still reversible."
The politics of nuclear power may be changing in Germany. In 2011, Markus Söder threatened to resign as Merkel's environment minister unless the government adopted a nuclear phaseout plan. Now the minister-president of Bavaria, Söder spent the past year campaigning to keep the last nuclear plants open, calling the rapid closure a "sin," a harsh description from the leader of a Catholic conservative party.
Still, there are some toxic associations beyond concern over radioactive waste. After Fukushima, the only major German political party to publicly back nuclear power was the far-right Alternative for Germany party, which was founded two years after the disaster.
It's difficult to know how the issue will play out in the next national election, still more than two years away. But nuclear energy has become a key campaign issue in upcoming local elections in Bavaria, Augustin said.
"People are blaming every party because every party is involved in deciding the shutdown. There is blame everywhere. Everyone blames everyone else," she said.
But the future bodes particularly ill for the Greens, whose leader Robert Habeck oversees Germany's energy ministry, Augustin said.
"In two years, everybody says the Greens will fall out of the government," she said. "This coalition will not survive this."