This story is anything but a snooze.
Pedro Pascal admitted to Jimmy Fallon on "The Tonight Show" Thursday that he completely forgot he landed the lead role of Joel in HBO's adaptation of the popular video game, "The Last of Us."
The former "Game of Thrones" star explained to Fallon that he was working in London when he was asked to have a video call with the series' showrunner Craig Mazin and video game creator, Nei Druckmann, who were both in Los Angeles, California.
Pascal said the call went well, but he wasn't sure he had booked the role.
"And at that point, it's really late. I've got to get up in the morning, [so] I take an Ambien," Pascal said sheepishly, explaining that his "adrenaline" was pumping after the promising call.
"Yes, you take a sleeping pill, so you don't have to think about anything," Fallon said.
"Yes, exactly!" Pascal said. "But I get a call, and I get told that I got the job after I took the Ambien. So I was excited, I guess, but I didn't remember."
Pascal said he woke up in the morning thinking he was still waiting for an answer on whether or not he got the gig.
"The first thing that occurred to me was like, 'Oh man, I really want that job. I'm in London. They're in LA. I'm going to wait by the phone all day long. This hasn't happened in a while. I'm going to be longing. I'm going to think about it all day long.'"
But the "Mandalorian" star said all that changed once he checked his phone and noticed a bunch of congratulatory texts.
"When I looked at my phone … I was like, 'Oh yeah, I got the job!'" Pascal said.
Pascal's "The Last of Us" co-star Bella Ramsey told HBO that when she was cast for the show, it was also a "surreal" experience — but for a completely different reason.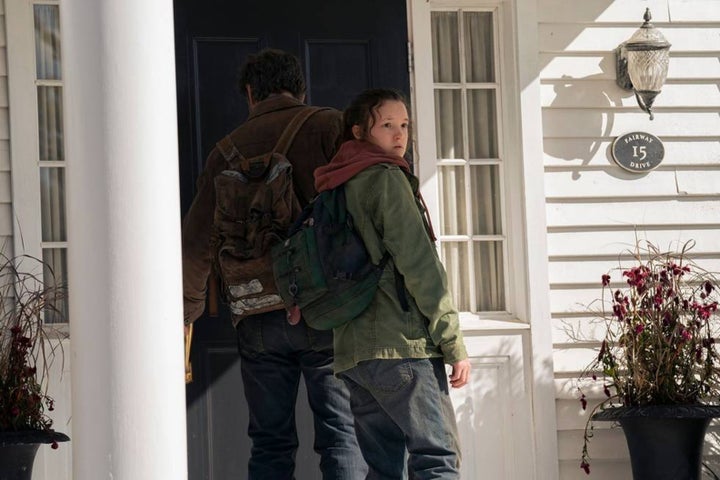 The Hollywood Reporter explained in a January profile about the show that Ramsey was cast relatively quickly for an actor who wasn't a household name, which gave her a serious case of imposter syndrome.
"What am I doing here?" she recalled thinking to the outlet. "'You've chosen the wrong person' — all of that goes around in your head."
Well, if that anxiety kept her up at night, we at least know what Pascal would have suggested she do.